Compare the 2021 Chevrolet Equinox vs. 2021 Honda CR-V
Compact SUVs are one of the best-selling vehicle categories of Elizabeth City due to their smart and practical designs. Not only do they have ample space and reliable performance, but they can also be exceptionally efficient for their size.
The 2021 Chevy Equinox is a favorite in this category for many reasons – namely its tight handling, great fuel economy, and solid safety ratings. However, there are definitely other quality compact SUVs out there worth noting, like the 2021 Honda CR-V. Let's take a look at how these two vehicles compare.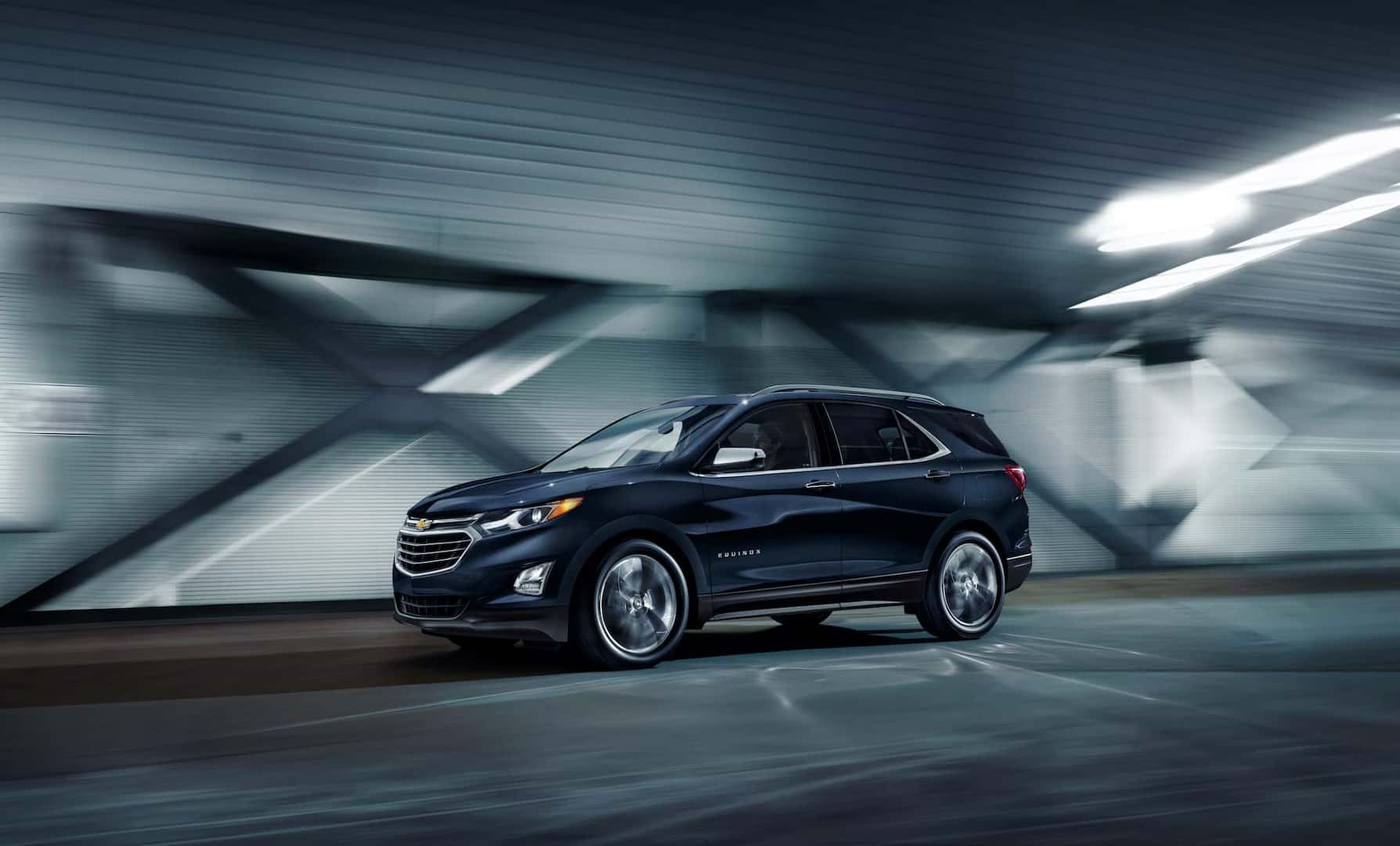 Performance Features: 2021 Chevrolet Equinox vs. 2021 Honda CR-V
When it comes to performance, both the Equinox and CR-V are perfectly capable of handling the various terrain of North Carolina in any season. However, the 2021 Chevy Equinox offers more variety and capability than the 2021 Honda CR-V, which may make a difference if you're an off-road adventurer or need to pull a heavy trailer.
There are two powertrains to choose from on the 2021 Chevrolet Equinox. The efficient 1.5L Turbo engine is perfect for light driving and getting around town, with 170-hp and 203-hp of torque. If you need more power, however, then you can opt for the 2.0L Turbo engine, which is paired with a 9-speed automatic transmission and packs 252-hp, 260 lb-ft of torque, and 3,500 lbs of towing capability assisted by the Tow-Haul drive mode button.
The 2021 Honda CRV only offers a 1.5-liter turbocharged four-cylinder engine connected to a continuously variable automatic transmission (CVT) that produces 190-hp and 179 lb-ft of torque. That's similar to the 1.5L base engine of the Equinox but much less powerful than the available 2.0L Turbo. So, if you have a lifestyle that demands a vehicle with more power or towing capacity, then the Chevrolet Equinox is your best bet.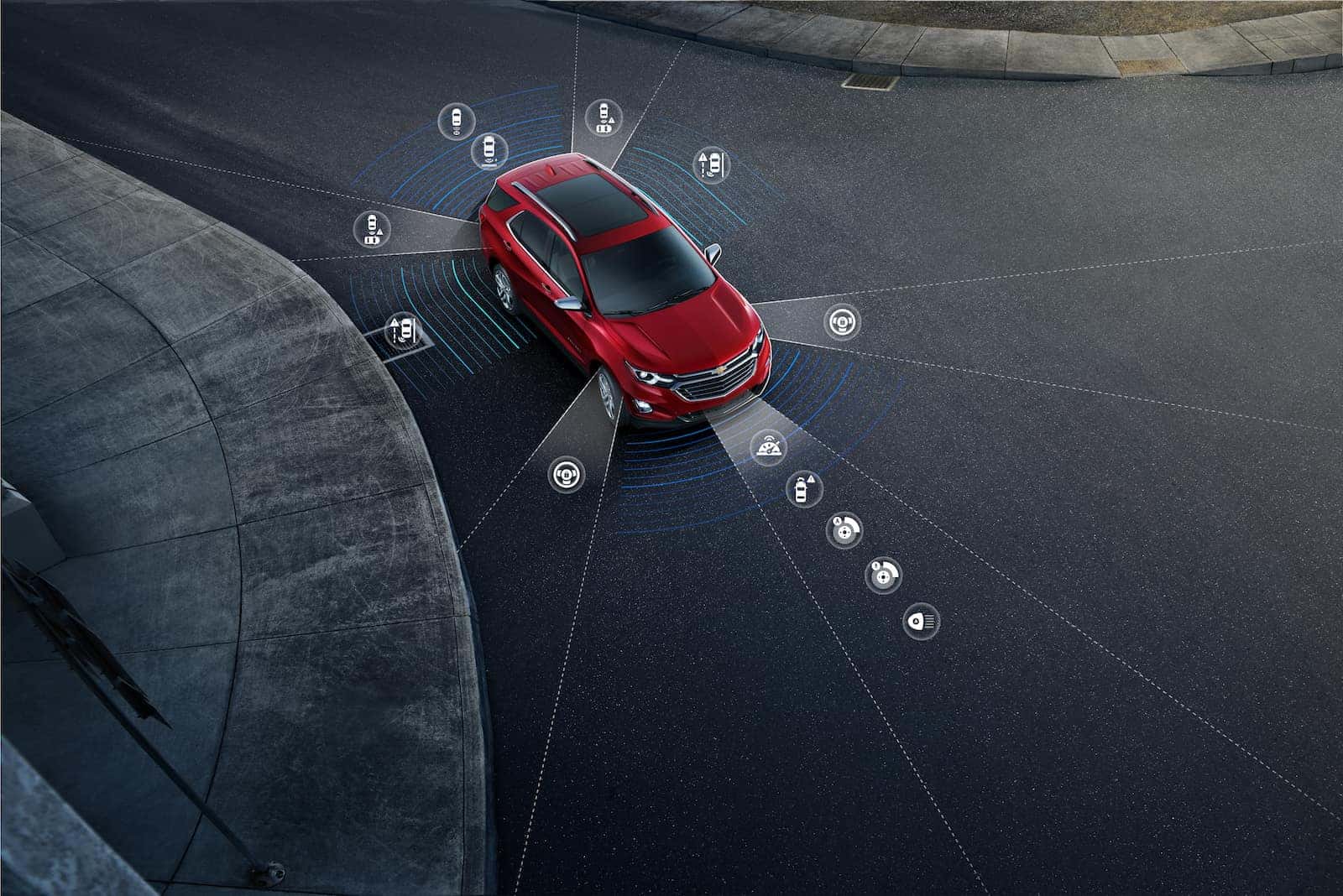 Safety Features: 2021 Chevrolet Equinox vs. 2021 Honda CR-V
Both the 2021 Equinox and the 2021 CR-V received a five-star rating from the National Highway Traffic Safety Administration, so you can be confident that either will keep you and your family safe on the roads of Elizabeth City and beyond. However, there are a few differences when it comes to features that protect against or respond to accidents in these two compact SUVs.
For example, only the 2021 Equinox has OnStar® standard on every model to connect you with an Emergency-Certified Advisor in the event of a crash or crisis. Another unique safety tool in the Chevy Equinox is the Safety Alert Seat, which sends vibrating pulses on your seat-bottom instead of audible beeps for crash avoidance alerts.
Unfortunately, the CR-V doesn't include features like these, although it does share many of the standard driver-assistance features that are also included on the Equinox like automated emergency braking with pedestrian detection, lane-keeping assist, lane-departure warning, and automatic high-beam headlamps. So, even though both test exceptionally well in safety, the 2021 Chevy Equinox takes the lead when it comes to proactive and intelligent technology that gives drivers peace of mind on the road.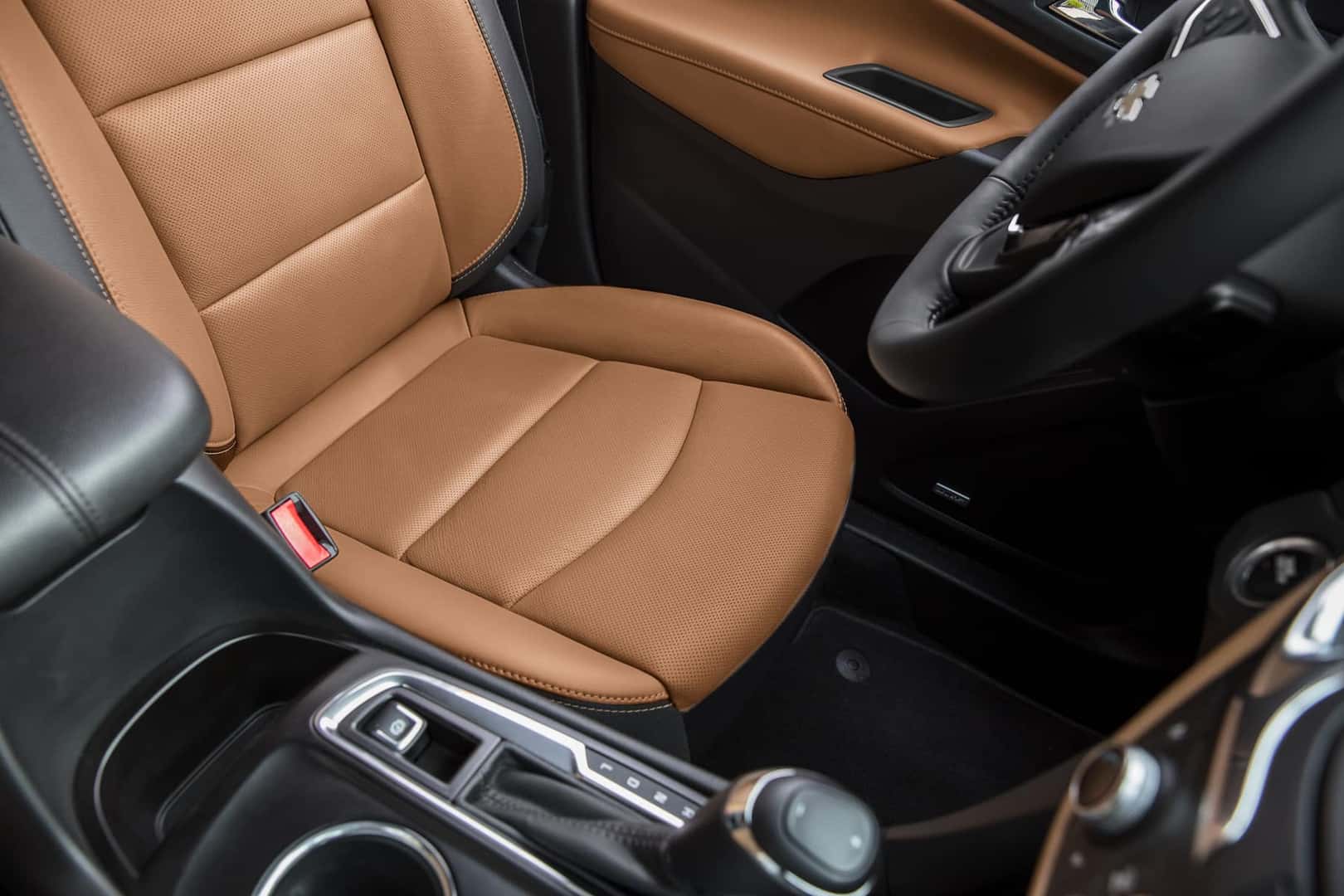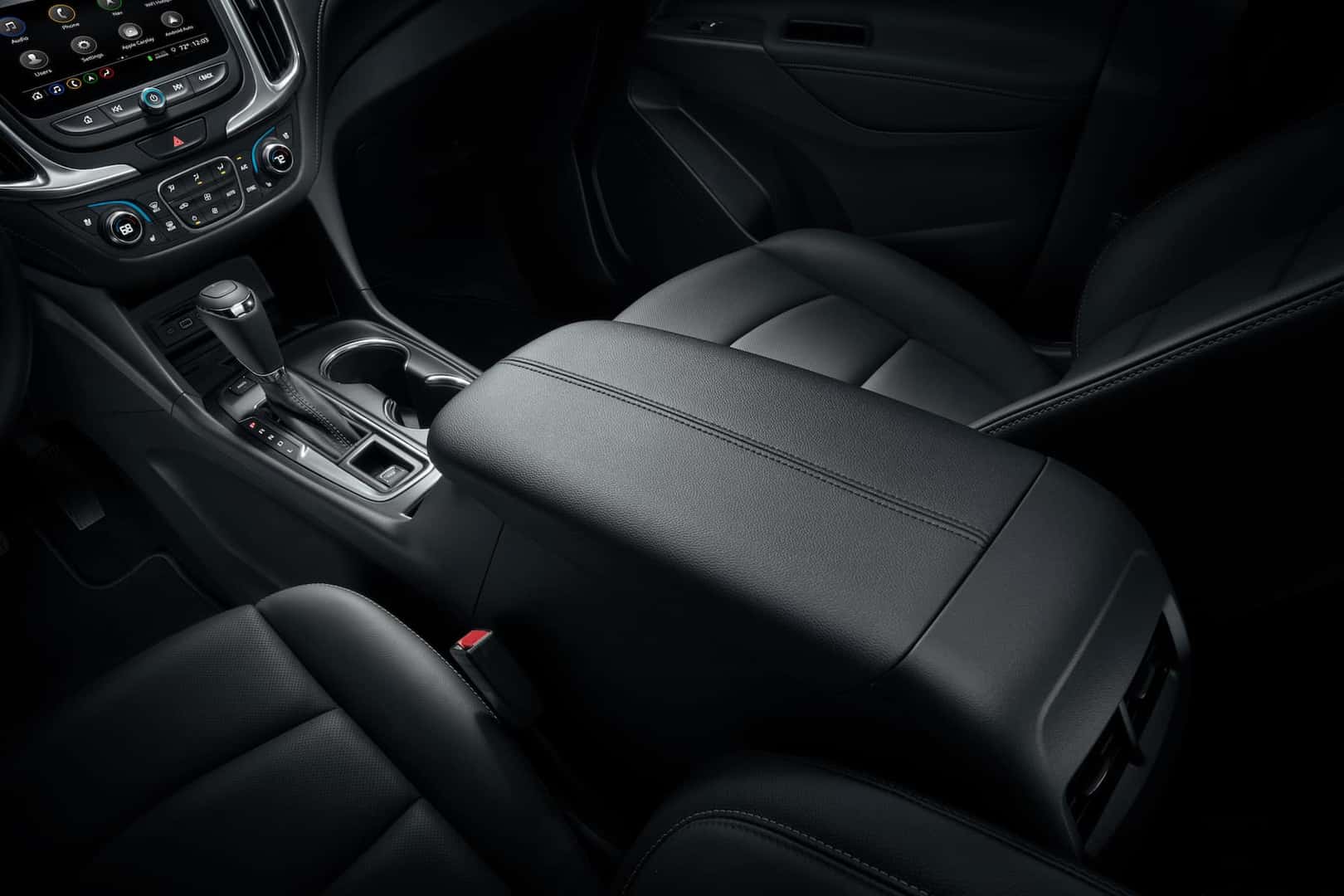 Comfort & Technology: 2021 Chevrolet Equinox vs. 2021 Honda CR-V
Possibly the biggest difference between these two vehicles is the convenience of their technology. Chevrolet has put a great effort into making their infotainment system and controls as easy to use as possible, so the standard 7-inch or optional 8-inch display is impressively intuitive and quick-responding. This contrasts the Honda CR-V's smaller 5-inch or optional 7-inch display that lacks easy controls and responds much slower. This could make a big difference in your driving experience because frustrating tech can really put a damper on your daily drive.
Another big downside to the CR-V is the lack of an auxiliary input or Wi-Fi hotspot capability. Luckily, the Equinox comes standard with an aux and 4GT LTE W-Fi® hotspot so you can stay connected wherever you roam. The Equinox also comes with 12-volt power outlets in both the front and cargo area, whereas the CR-V only has one in the front. Both are outfitted with quality materials and stylish interior designs, with plenty of cupholders and cargo space for the whole family. But, with all the extra convenience features, the advanced infotainment system, and amazing interior comfort, it looks like the Equinox wins out again.
The 2021 Chevrolet Equinox received the Highest-Ranked Compact SUV in Initial and Long-Term Quality from J.D. Power and Associates in 2019, so it's no wonder drivers of Elizabeth City prefer to invest in the Equinox over other compact SUVs. Test drive one today at Performance Chevrolet!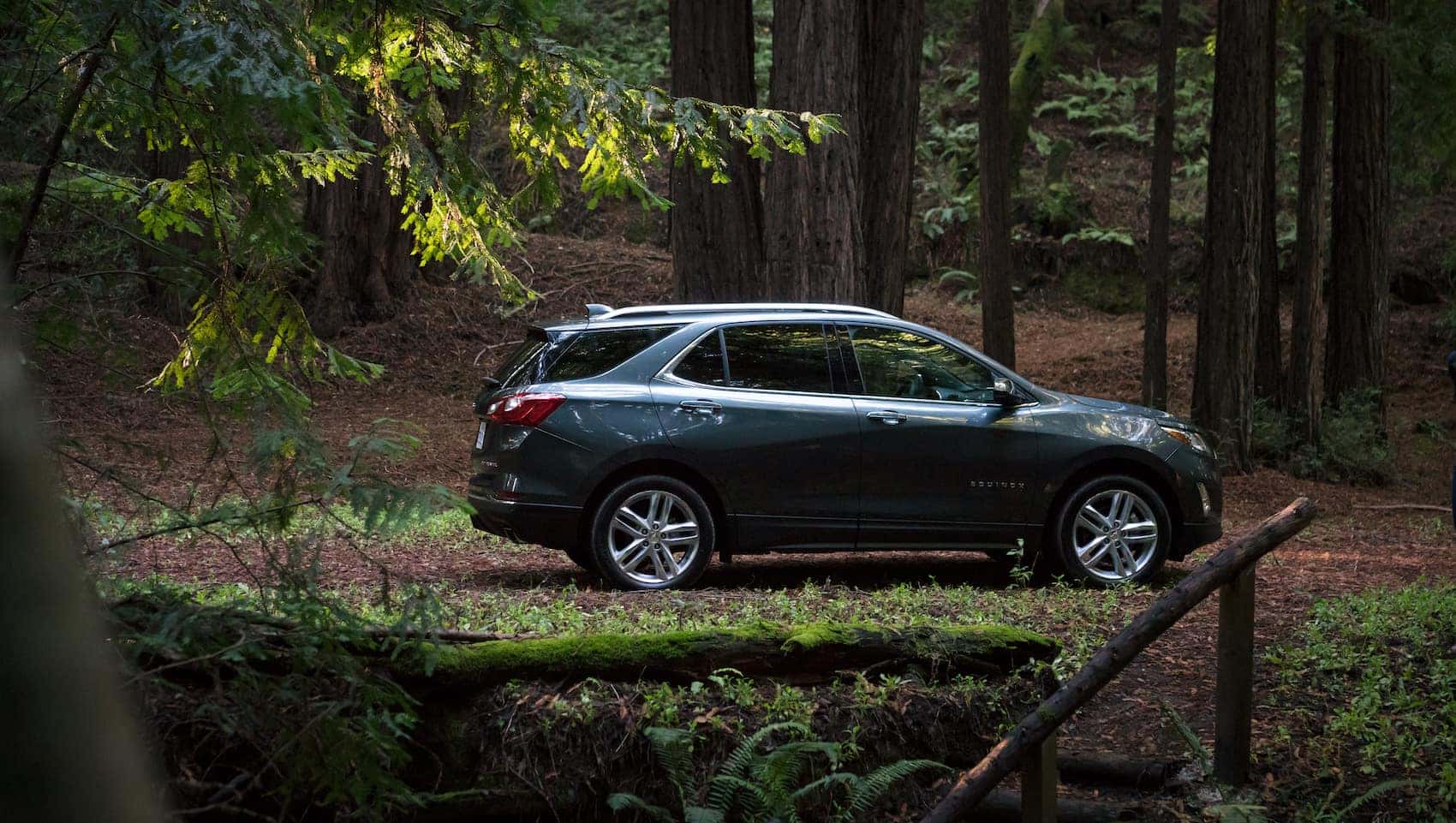 If you have any questions or want to schedule a test drive with a new 2021 Chevrolet Equinox, contact us at Performance Chevrolet or give us a visit!